T.O.U.R.* Florida Historic Capitol Museum
Saturday, July 21 10:00 a.m. to 4:30 p.m.
Special Architectural Tours at 11:00 a.m. and 1:00 p.m.
Refreshments will be served.
FREE FAMILY FUN

Become a Tallahassee T.O.U.R. Guide to your family and friends by visiting the Florida Historic Capitol Museum. Admission to the Historic Capitol is always free! In partnership with Visit Tallahassee's T.O.U.R. Guide Program, the Museum is offering special programs throughout the day just for your enjoyment, including:
11:00 a.m. - 12:00 noon, and 1:00 p.m. - 2:00 p.m. Architectural Tour
Join Howard Rich, Master craftsman and professional woodworker, for "Doorknobs to Domes". This one-hour Architectural Tour will acquaint participants with the architectural history of The Historic Capitol, focusing on highlights of the 1845 building, 1902 additions and 1980s restoration. The tour starts in the rotunda and proceeds to various locations on the first and second floors, including the Governor's Suite, Supreme Court and Legislative Chambers.
Audience: General
Limit: First 50 participants
2:30 p.m. - 3:00 p.m. Mock Session
Visitors will learn about the law making process at the local, state and federal levels by participating in a mock Legislative Session. During the interactive experience, participants will sit at a reproduction Representative's desk in the restored 1902 House Chamber. Participants will learn an historic bill's history, debate its merits, and cast their vote. The group's final vote is compared with the historic vote.
Audience: Ages 10 years - adults
Limit: 68 participants
10:00 a.m. - 4:30 p.m. Scavenger Hunts
Families will enjoy finding some of our interesting and unusual artifacts throughout two floors of exhibits and around the Historic Capitol building. Multiple scavenger hunts are available for a variety of ages.
Audience: Families or anyone with a sense of adventure!

At the event, enter to win a copy of Our Florida Legacy:
Land, Legend, and Leadership, an elegant, full color coffee table book featuring the richly evocative paintings created by Christopher Still for the Chamber of the Florida House of Representatives.
*T.O.U.R. stands for Tourism is Our Ultimate Resource. By visiting each attraction sponsored by Visit Tallahassee during this program, locals can collect T.O.U.R. Guide badges to add to their personal Facebook profiles. Individuals who download all of the badges will be recognized as Official Tallahassee Tour Guides at the annual tourism industry event in October. For more information, visit http://tour.visittallahassee.com
The Florida Historic Capitol Foundation, as the Direct Support Organization for the Museum, extends its deepest appreciation to the following for their generous support in making this event possible: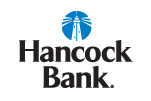 While you're here, visit our special exhibits: